Montre de bord Allion à Versailles (c. 1915)

Ancienne grosse montre de bord (6,5 cm de diamètre) qui équipait les avions de la première guerre mondiale et qui est donc traditionnellement siglée "Propriété de l'Aviation militaire". Elle est ici proposée avec son étui en cuir d'origine. Vous pouvez consulter des photos de plus grandes dimensions sur cette page.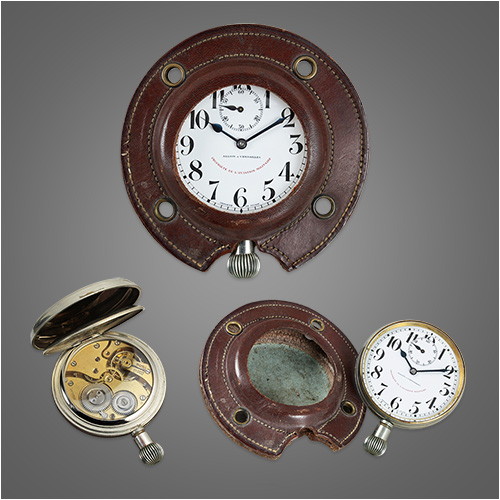 Allion à Versailles dashboard clock (c. 1915)

This is an early 1914 French military aviation clock
with the traditional mention "Propriété de l'Aviation Militaire". This large piece (6.5 cm diameter) is in
excellent condition. It was offered with its original leather case. Larger pictures in this page.